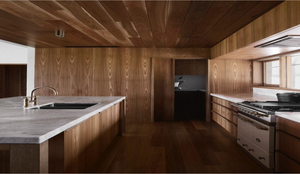 DESIGN Studio Esteta/ LANDSCAPE DESIGN Kate Seddon/ PHOTOGRAPHY Sharyn Cairns/ WORDS Tiffany Jade Est magazine have showcased this stunning home situated on the Mornington Peninsula, designed by Studio Estata. The house fits perfectly into the surroundings, nestled between the green landscape that Victoria has to offer and views of the coastline just over the horizon.  As described by Tiffany Jade, the kitchen is central and earns its place as the 'heart of the home'. The Lacanche Cluny is a show piece and fulfills the home owners brief of a home that reflects their love of food and cooking.  Click here for full article. 
---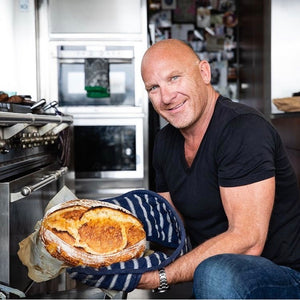 Up until the mid 1990's Lacanche range cookers were only available to chefs. The interior of them still remains commercial, however the outside was made 'prettier' for the home. Many chefs including Matt Moran, Guy Grossi, Rachael Ray, Raymond Blanc and Paul Bocuse, to name a few, have one in their own homes.
---
With the use of Autosol and some elbow grease your burner caps will go from dull to shiny. Autosol is available at Bunnings. Use sparingly with a soft cloth.